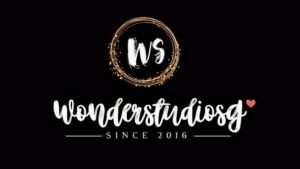 Unit
02-50
Opening Hours
10am to 10pm daily
Website
Contact
8398 8909
Wonderstudio SG
Wonderstudio started from a home-based studio in 2016, specialising in eyelash extension services. Currently, we have integrated related services such as eyebrow embroidery and BB glow treatment for our clients.
Due to overwhelming demand for our services, we have increased the scale of operation to accommodate our clients. In 2019, we shifted to a humble storefront in Yishun Junction 9.
Company operates on the ethos that it's a Singaporean brand and prices are accessible to the mass. We do not compromise on quality despite of the huge volume of customer request. We work towards providing personalised services to our clients to build a sustainable network of recurring customer base.
Our vision is to to extend our services to the other regions in Singapore. However, the expansion process will be carefully planned and carry out in a calibrated manner. To re-emphasize, our priority is on the quality of services provided. Expansion will not be carried out in the expense of providing individual customer