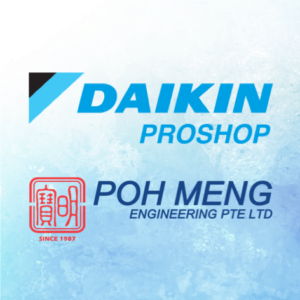 Unit
02-21
Opening Hours
Everyday (Except Mon & Thurs)
12pm – 9pm
Website
Contact
6250 0808
Daikin Proshop x Poh Meng Engineering Pte Ltd
Our Vision
To be a premier firm in the regions through innovative solutions and excellence in service
Our Mission
A Total Solution Provider for Mechanical, Electrical works and Construction services to our customers through the integration of motivated people and quality equipment. 
To bring value to our customers by maintaining relationships with respected suppliers of technology and services to ensure access to the best products for our clients. 
To provide quality services and products of international standard.